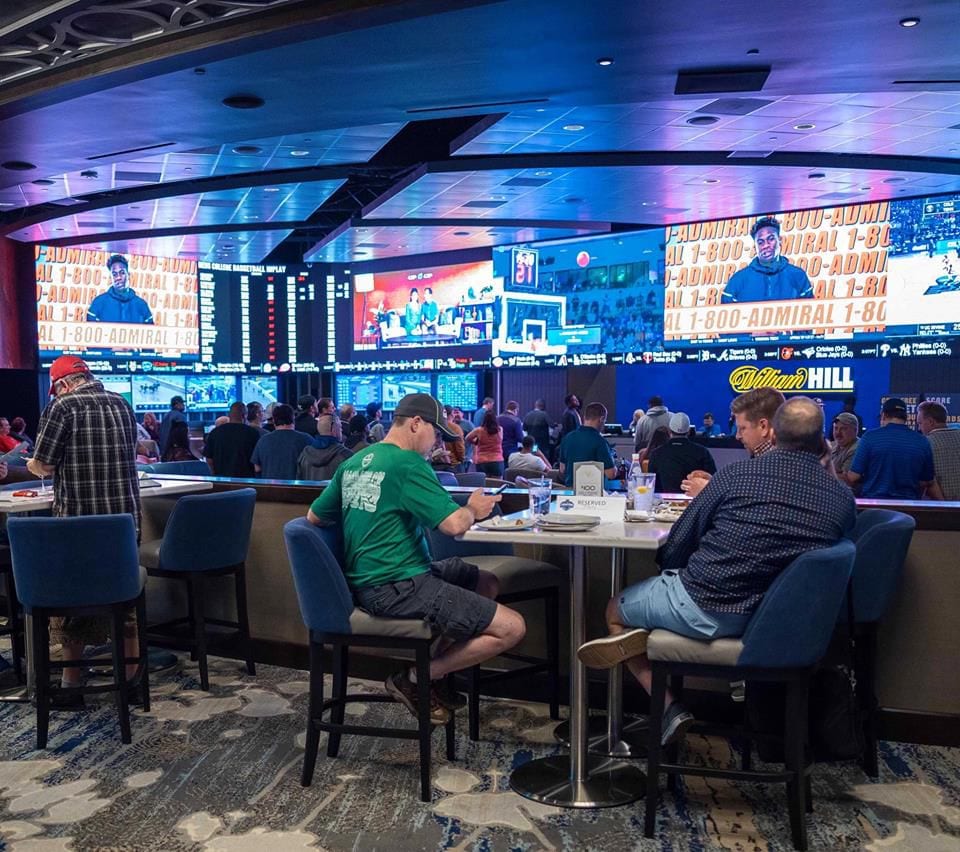 Dynamic Video Walls Generate More Revenue and Drive Popularity.
Drive Success with your Sportsbook by Projecting a
High-Energy Engaging Environment
Request A Quote
Get Into The Action
A sportsbook should be a place to make bets but not take chances. Increase reliability and eliminate screen downtime with Yaham's S2 Series video wall displays. The S2 Series offers close-viewing quality and efficient processing for 4K/Ultra High Definition (UHD) resolution. Fine-pitch LED video walls also maintain high brightness levels throughout the life of the system, making the product ideal for sportsbook broadcast quality. The experience you create has a huge impact on your revenue. Digital sportsbook screens can be a cornerstone of a modern, high-quality sportsbook business.
Live action video streaming provides all the key information guests need to stay informed. Keep guests in their seats longer by providing the best sportsbook experience with video walls from Yaham.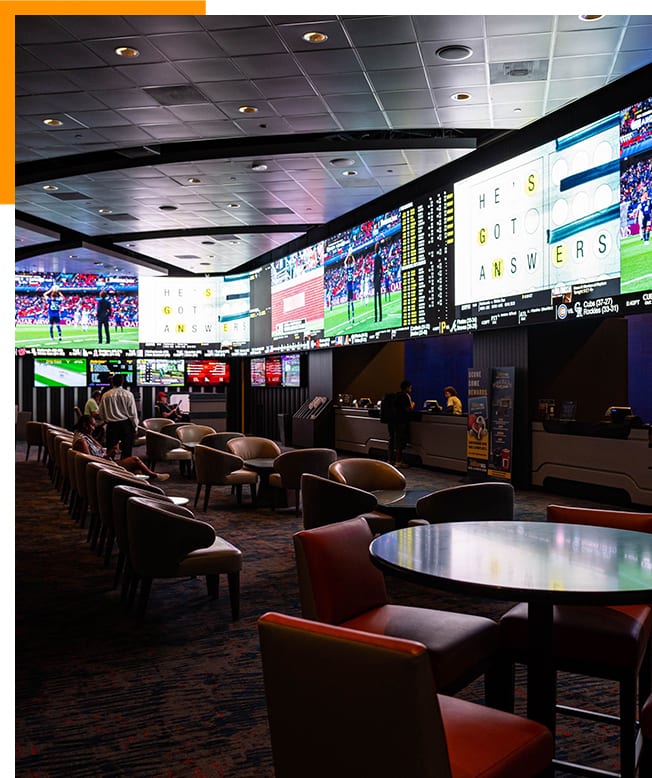 Stay In The Game With Yaham
A sportsbook environment should be comfortable and informative. The visibility of displays and the content that is streamed must be uniquely coordinated, especially in the red zone. Yaham delivers all the entertainment, play by plays, scores and more with breathable displays that emit undiscernible heat and brightness that can be adapted to create any mood or feeling.
Improved Reliability: LEDs are significantly more reliable than traditional television screens. You can improve reliability and decrease screen downtime by selecting Yaham video walls. That translates to reduced maintenance costs and a stronger guest experience.
Richer Visuals: LED screens deliver best-in-class visuals. With our screens, your sportsbook will project crisp, vivid images that are pleasing to watch.
More Information: Optimal screen positioning means that your customers always have the information they need. Staying up to date with the latest odds, results and statistics can deepen the sports viewing experience.
Custom Screen Designs: With Yaham's video wall cabinets, you can design custom screen layouts. This includes curved designs, non-standard aspect ratios and unique shapes.
Wall To Wall Views
With our S2 Series of video wall displays, your sportsbook can offer large-format and engaging visuals to your guests.
With a video wall, you control over the viewing experience. Display multiple events and various content streams on your video wall in stunning ultra-high definition.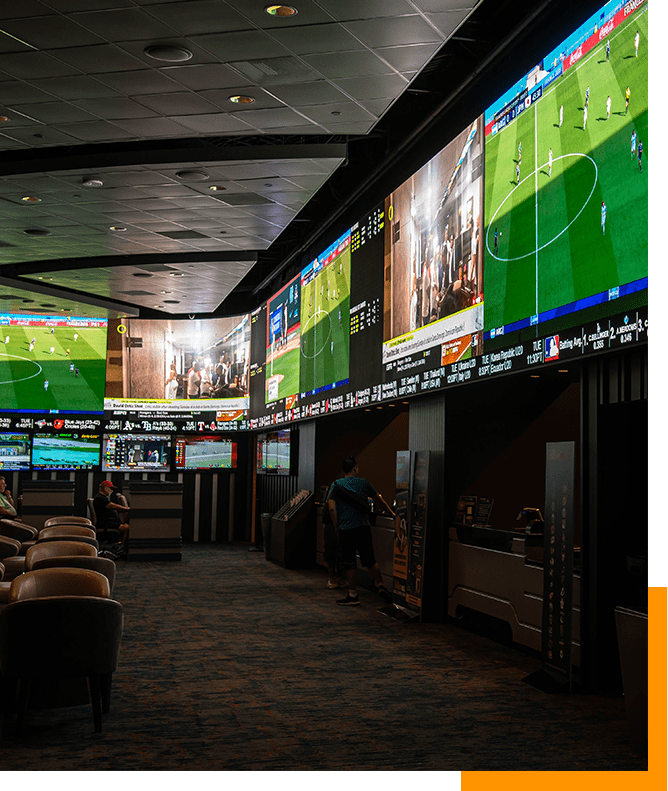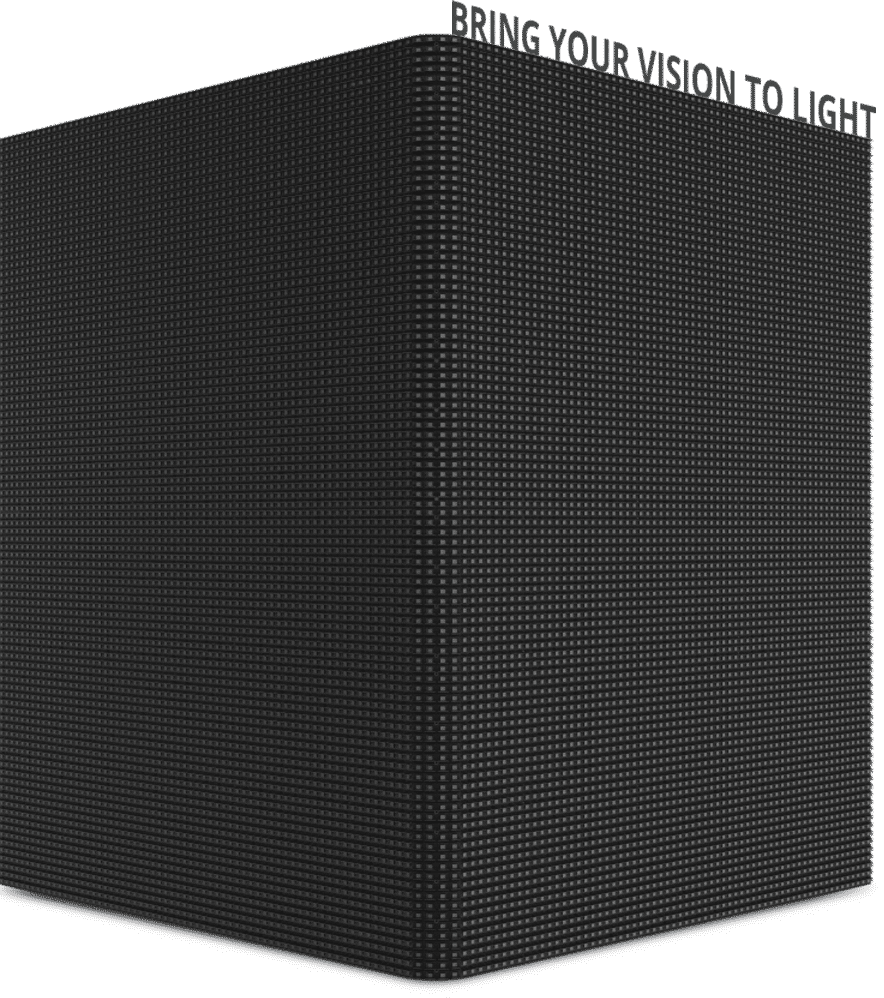 Explore the Possibilities
Yaham works with architects and interior designers to ensure displays complement the environment, providing panoramic visibility regardless of where your guests choose to enjoy the view. Give your sportsbook patrons something to cheer about with Yaham's Ultra-High definition displays that bring the fan experience to light!
Partner with the Best
Discover the power of LED video walls and displays today. Upgrade your sportsbook with world-class LED products from Yaham. Plus, take advantage of our design expertise and services to create the ultimate experience. Contact us today to learn more and reimagine your sportsbook.
Contact us Today
Contact the Yaham team today to learn more about the power of LED signage. We are happy to help you find the right solutions for your business needs and budget. When you are ready, request a quote to take your first step towards upgrading your digital displays.